Love Energized Essences are created from legendary formulas using the Unconditional Love Energies of Joy, Bliss and Beyond Bliss. These same Love Energized Essences were used by the legendary Queen of Egypt Cleopatra and the biblical Queen of Sheba who mesmerized Solomon.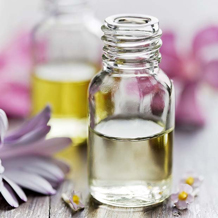 Our Love Energy Centers have trained Love Energy Adepts who use ancient formulas and recipes from Ga Ra and Za Ra's alchemist ancestors to infuse during special one hour ceremonies, the super negative ions of Unconditional Love Energies of 5th dimensional Bliss into natural ingredients, gathered from around the world, to create our exotic Love Energized Essences.
Diseases result from an excess of positive ions in the human body. Thus, the massive amount of negative ions contained in our exotic Love Energized Essences are able to transform dis-eased skin into healthy skin at the subatomic level.
Each Love Energy Center is independent and specializes in certain Love Energy Products depending on the culture of that country. Visit our Center Worldwide page to locate the closest Love Center to you.
Love in Action. We donate 10% of the proceeds from the sales of our Love Energized Food Products to help destitute children eat 3 meals a day and receive education.
Become a Love Energy Adept
Make your own Love Energized Essences
Listen to our 9

Beginners at Home Love Energy Techniques Recordings

in the comfort of your own home and gain personal experiences in consciously working with the Unconditional Love Energies of Joy.
Complete an

Activator Love Energy Techniques Class

and experience consciously working with Unconditional Love Energies of Bliss and Beyond Bliss.
Attend

Weekly Love Fests

for 3 months or longer to obtain additional personal experience working with Unconditional Love Energies Beyond Bliss.
Once comfortable with working with Beyond Bliss Unconditional Love Energies, download our Love Energy Adepts' recording on how to make Love Energized Essences and other products in your home.
Upon producing and testing on yourself, family and friends, your Love Energized Products, send us a list of what you will offer to the public and we will add you to our Love Energy Centers.